We offer three types of International Car Insurance, which you can combine for maximum coverage: Worldwide Auto, Third-Party Liability, and Excess Liability Insurance.
Worldwide Car and Motorcycle Insurance – Physical Damage
Get a global auto insurance policy that covers physical damage and theft to your car or motorcycle. Please note, this coverage sits on top of your local third-party liability insurance and does not include third-party liability insurance.

Avoid being underinsured by adding on Excess Liability Insurance. This covers costs that exceed the limits of your third-party liability insurance. This policy is especially recommended for drivers in countries with low liability limits.
Local Third-Party Liability Insurance
Most countries' minimum legal car insurance requirement. For optimal protection combine this coverage with our
Worldwide Care Insurance
for physical damage. Please note, Clements only provides Third-Party Liability (TPL) Insurance in the select countries listed below. Our Third-Party Liability insurance in the European Union is valid in the entire EU in most cases.
To fully protect yourself, add
Excess Liability coverage
to fill gaps in third-party liability insurance by providing additional protection against costs arising from bodily injury and property damage to others.
Who Needs International Car Insurance?
Car insurance regulations vary from country to country, and your U.S. policy might not be valid outside American borders. If you are an expat operating a vehicle abroad, it's a good idea to get a policy specifically for that country. Expats who may need this coverage include:
Remote workers/digital nomads
Professionals living and working abroad
Health care and nonprofit workers
Individuals traveling internationally
Families traveling internationally
What to Look for When Choosing Your International Car Insurance?
To learn more about the basics of international car insurance, watch this short video.
Why Choose Clements for International Car Insurance?
Our expertise is international coverage. We have been providing insurance to expats since 1947. Our specialists will ensure you are adequately covered while driving abroad.
Other key benefits include:
Coverage in 170+ countries
Affordability—coverage that fits your budget
Global/borderless coverage—your policy automatically adjusts to meet the local insurance requirements in whichever country you are driving
Policy documents in English
Claims handled in-house, making the process quick and efficient
Can include both Physical Damage and Excess Liability coverage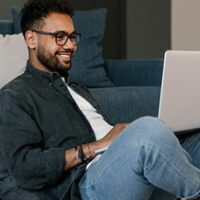 Policy Renewal
Looking to renew your international car insurance policy? Visit our Policy Renewal page to select the policy you'd like to renew and fill out the form, or to contact us with any questions.
Renew Your Policy