Our purpose
Insuring peace of mind
so you can live and operate anywhere in the world
Key Benefits
Specialized Global Broker
Independent broker with the best interest of the customer at heart
Coverholder status with authority to operate and bind on behalf of the underwriters
Unparalleled access to global insurance markets
Extensive knowledge and expertise of the industries we serve
Premier provider of insurance solutions for diplomats and expatriates
Leader in Custom Solutions
Customized solutions
Exclusive solutions through our binder products and market relationships tailored to customers' needs
Innovative programs providing cost-effective and broad coverage for the customer specific needs
Cross border global solutions for individuals, partners, and companies
High-Risk Coverage Expertise
Subject matter expertise in understanding high-risk coverages
Proven and unparalleled experience writing in high-risk countries and industries in emerging markets
Celebrating 75 Years
Clements Worldwide began as a literal mom-and-pop business, founded in 1947 by husband-wife team Robert and M. Juanita Clements, and over the past 75 years, has grown into a global leader in international insurance serving individuals and organizations in 170 countries.
Join us as we remember our journey through the decades alongside our customers who helped us grow into the company we are today. Learn about the founding of Clements Worldwide, the philosophy on which we were built, and the missions we have helped serve over the decades.
International Insurance Solutions
Clements History of International Insurance
Clements Worldwide's long history of providing international coverage to expats and global organizations began in 1947 with a simple decision to say YES when challenged. A senior officer at the U.S. State Department asked founders M. Juanita Guess and Robert S. Clements if they could provide overseas insurance for underprotected government employees, and the pair immediately said yes!
What followed was the creation of the first expatriate program exclusively for the U.S. Foreign Service and the beginning of a 75-year journey to becoming one of the few truly international insurance providers in the world.
That spirit of saying yes is alive and well today at Clements. This guiding principle allows us to offer clients coverage where others cannot, protect them in areas that others shy away from, and continue developing innovative new products and features.
With Clements' unique ability to offer both group and individual solutions, clients are in safe hands.
Today, Clements continues its legacy today by providing clients with customized personal and commercial insurance solutions from its Washington D.C., London, Ireland, Brussels, and Gibraltar offices.
Awards & Certifications
Best Practices Award Recipient 16 Consecutive Years
Clements continues its streak as a top broker in the international insurance industry.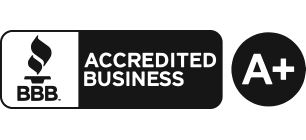 Better Business Bureau A+ Rating
Our customers know we have their backs and strive to provide them with peace of mind.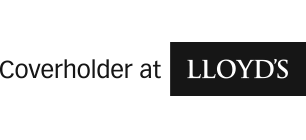 Coverholder at Lloyd's of London
Our partnership with Lloyd's of London lets our coverage go where other insurers won't. 
Diplomat in Egypt
During our last move, the unthinkable happened: the container carrying everything we owned was lost at sea. Clements was responsive, professional and supportive throughout the experience.
Diplomat in Mexico
The service has always been there for me, quick issues or complicated questions, they are always ready and eager to help, by taking care of the customers with understanding, patience and friendliness.
Global Organization in Kenya
I have been using Clements since 2006 and I am really happy with my decision. The wonderful, prompt support that I get from the Claims department is really appreciated.
Our Leadership
As we grow, our fierce leadership team drives the vision, sets the strategy, and executes initiatives that take Clements to new horizons.
Meet our leaders and learn how their unique backgrounds and experiences make them a dynamic force.
Lean More About Clements
Careers
At Clements Worldwide, our employees make a positive impact everyday by creating innovative solutions, anticipating customer needs, and delivering world class service experiences.
Corporate Social Responsibility
Clements supports numerous awards and recognition programs for expat youth and foreign service officers serving around the world.
Global Insurers with a Global Presence
With staff and offices located across the globe, we're here to help you around the clock.
* Clements Worldwide is a trading name of Clements Europe Ltd. Clements Europe Ltd is registered in England and Wales at 1st Floor, 1 Fore Street Avenue, London, EC2Y 9DT under registration number 06918946 and is authorised and regulated by the Financial Conduct Authority (FCA) 504942.
Global Locations
Worldwide insurance solutions provided through our offices in the US, UK, Belgium, and UAE.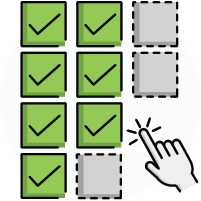 7 out of 10
Foreign Service Officers choose Clements for their insurance needs.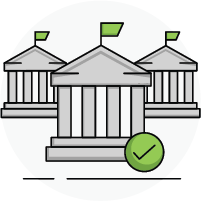 Footprint of 95%
Amount of US embassy associations insured by Clements.
170+ Countries
We enable people to live and work in numerous countries around the globe.
International School Associations We Support
We can do more through partnership. This is why Clements Worldwide supports international school associations and councils around the globe through membership. These organizations provide an important platform for schools to exchange ideas and provide the best environment for education possible.
Insights & Resources
Find tips, trends, and perspectives to help you confidently make decisions and navigate challenges internationally with peace of mind. Read how you can live, operate, and manage risks abroad.