Physical Damage Policy
Your Physical Damage policy protects your vehicle against collision, theft and damage, even political violence. Coverage includes:
Protection against collision, theft, any damage that happens to the car (e.g. hail, vandalism etc.)
Political violence coverage: Damage to your car resulting from riots, strikes, terrorism and other perils are covered through Clements' exclusive Political Violence insurance extension
Accident forgiveness: Your rate stays the same even after your first accident
Home country rental car insurance expense reimbursement: All vehicle policies that include Physical Damage coverage will cover the cost of rental car insurance for $12 USD/day up to 21 days per policy period when renting a car in the US, Canada or your home country. This does not have to be consecutive.
Covers Towing & Labor Reimbursement: up to $100 USD per disablement, up to $300 USD per policy term
Windshield replacements included
Transit coverage: all risk from departure to arrival available for government clients only
Optional coverage for duty expenses
Third-Party Liability Policy
Clements Worldwide, in partnership with Vittoria Assicurazioni S.p.A. offers third-party liability Italian car insurance policies that include: * 
Third-party liability (Responsabilita' Civile verso Terzi)
Vehicle protection (Danni Autovetture)
Personal accident coverage (Infortuni Conducente)
RCA sum insured with Bonus/Malus
Competitive discounts to future policy holders
Special discounts for expatriates  15 days of guaranteed cover after policy expiry
In Our Customers' Own Words:
My wife had a "prang" here in Italy. Fortunately, no one was hurt, but my heart sank at the thought of trying to sort out the paperwork. I am delighted to report, that Clements were super responsive, helpful, and patient, in sorting out the wreck, and re-insuring the replacement car. A BIG shout out for [the Clements team] who simply could not have handled the whole wretched affair better. A well deserved FIVE stars, particularly for the personalities directly involved. First Class service. Well done. I would not hesitate to place your insurance business with this company. First Rate!
– Clements customer in Italy
Get a Quote
Submit your information now and get a free car insurance quote for Italy or learn about our car insurance rates.
Start Your Quote Now
Do You Need Car Insurance in Italy?
If you're an expat living in Italy and are planning on driving, you need to be covered by Italian car insurance. Legally in Italy, you are required to be covered by car insurance that is at least to a level of third-party liability.
You don't need an Italian driver's license to be insured in Italy. As long as you are covered by a valid driving license, we can offer you Italian car insurance.
Can I Drive Outside of Italy with My Italian Car Insurance?
You have the option to extend your auto insurance coverage outside of Italy. If you purchase our Third Party Liability coverage a "Carta Verde" or Green Card is provided, giving you additional coverage when driving in EU countries and Schengen Area.
For more information about this coverage and the countries included, see our FAQs below.
Italy Homeowners & Building Insurance
Protect your house, building, villa, condo, including vacation home and it's contents in Italy. Customize your comprehensive policy for protection against damages from fire, theft, flood, riots, and third party liability. Italy Home & Building Insurance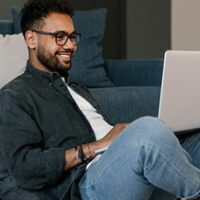 Have Questions or Need Help?
Overseas Insurance For Military, Foreign Service Officers, & Educators
Wherever your PCS (permanent change of station) overseas or service takes you, rest assured you can drive across the EU and Schengen Area with our coverage and protect your car in transit between homes with coverage beyond third-party liability.

Why take the risk of using separate companies to ship your auto and personal property to your various posts? Let us take the stress out of converting your insurance coverage from country to country as you move around the world for your missions abroad.
Frequently Asked Questions About Car Insurance in Italy
Just as the rules of the road can change from country to country, so can the rules that apply to your expat car insurance coverage in Italy. Check out the FAQs below to learn more about insuring your car.

Get a Quote
Get a free Italy car insurance quote or learn about our car insurance rates.
Start Your Quote Now
Additional Policies for All Your Needs
Consider these other insurance solutions to protect yourself, your stuff and your family:

Related Policy
Worldwide Personal Property Coverage
Cover your most cherished belongings in-transit and at your destination. Discover why international personal property insurance may make sense for you.  
Related Policy
Italy Homeowners & Building Insurance
Protect your home/building and contents against unexpected damages and liability. Customize your policy.
Contact Us
Still have questions? Fill out the form below and get in contact with a Clements Personal Insurance Advisor today.
*Subject to underwriting guidelines. Limits, conditions and exclusions may apply.