In addition, our dedicated customer service team can provide multilingual support. From translation services to claims settlements, we are here to help you every step of the way.
Looking to Insure Your Personal Belongings Only?
If you are seeking insurance only for your home contents and personal belongings, please refer to our Personal Property Insurance options:
Personal Property Insurance
Renters Insurance
Key Coverages for Your Home Insurance in Italy
This building and personal valuables insurance plan for your home in Italy protects you from many types of damages. It covers things like fires, broken windows, thefts, and even damage caused by natural events, or accidental damage, such as burst pipes.
Plus, it has liability coverage, which helps if someone gets hurt because of your house or its surroundings. So, you're covered for a lot of different situations that might happen to your home.
This policy can protect your full time or holiday / vacation home and its contents in Italy.
Property Damage and Fire
Home insurance protecting against fire, explosion, water, wind, hail, flood, heavy rain and snow damage
Theft and Robbery
Protect yourself and what is contained in the house against theft and robbery
Third Party Liability
Protection from damages involuntarily caused to third parties
Riots, Strikes and/or Civil Commotion
Coverage against damage caused by civil unrest
Legal Protection
Legal expenses protection covering costs of defense
Repairs
Financial support for services relating to home repairs
Deductibles
You can choose whether to apply deductibles, with various combinations available for a range of coverages
Get a Quote
This Homeowners Insurance policy offers a comprehensive solution for safeguarding your home/building, condo, and personal valuable property against unexpected events and liabilities, allowing you to tailor your coverage to your specific needs.
Start Your Quote Now
What are the Benefits of This Home Insurance in Italy?
Comprehensive Protection
Damages
This Homeowners Insurance policy in Italy helps protect your house from unexpected events that might cause damage. If something goes wrong, like a fire or other accidents, the policy can help cover the costs of repairs on your home.
Third Party Liability Protection
Your policy also helps if someone else gets hurt because of your house and you need to pay for their injuries. This way, you won't have to worry about big expenses if something bad happens in your home.
Legal Protection
The policy includes legal assistance coverage, both for out-of-court settlements and legal proceedings. This covers disputes related to building management and provides support for legal fees, expert consultations, and evidence collection.
Flexible Duration
Your home insurance policy can be contracted for a minimum of 1 year, however you can cancel at any time by submitting a written request at least a month prior.
Get a Quote
Customizable Options
You can choose extra protections for your house insurance in Italy. You can add coverage for things like storms, fallen trees on your property, electrical damages, protests, and other specific risks that you might be worried about.
For more information about this coverage and the countries included, see our FAQs below.
Full Protection in Italy
Get the Coverage You Need to Protect Yourself from Financial Loss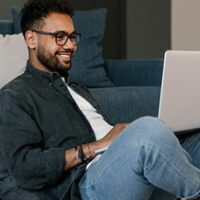 Have Questions or Need Help?
Overseas Insurance For Military, Diplomats, & Educators
Wherever your PCS (permanent change of station) overseas or service takes you, rest assured you can drive across borders with our coverage and protect your car in transit between homes with coverage beyond third-party liability.

Why take the risk of using separate companies to ship your auto and personal property to your various posts? Let us take the stress out of converting your insurance coverage from country to country as you move around the world for your missions abroad.
FAQs About Home Insurance in Italy
Additional Policies for All Your Needs
Consider these other insurance solutions to protect yourself, your stuff and your family:
Related Policy
Italy Car Insurance
Customize your car and motorcycle insurance for Italy. English-speaking customer support. Military discounts.

Related Policy
Worldwide Personal Property Coverage
Cover your most cherished belongings in-transit and at your destination. Discover why international personal property insurance may make sense for you.  
Contact Us
Still have questions? Fill out the form below and get in contact with a Clements Personal Insurance Advisor today.