What Does an Embassy Do? What is the Purpose of Your Home Country's Embassy?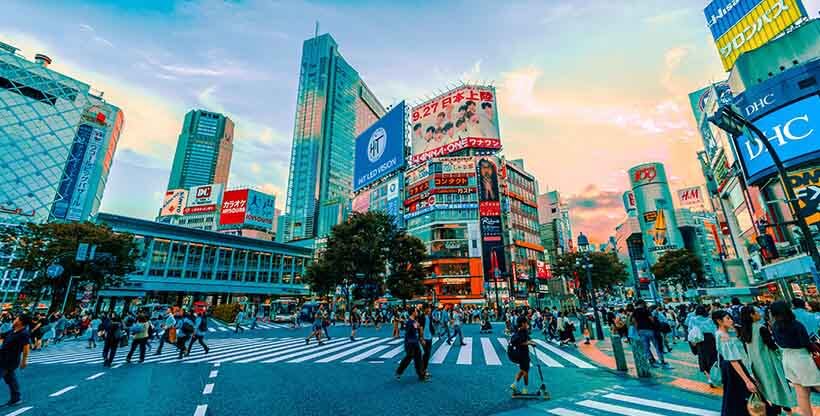 Nobody is immune from unexpected and/or unfortunate events, especially abroad. If you find yourself in an emergency, have a life-changing situation, or need assistance while in a foreign country, your home country's embassy may be able help you.
Here's what you should know about embassies, how they operate, and how they can help you:
What is an Embassy?
An embassy is defined as the headquarters of government officials serving and representing their country in a foreign state. Many large governments, like the United States, United Kingdom, and other European countries, have embassies located all over the world where they provide services to members of their home country abroad and work with local governments and organizations on shared interests.
What Does an Ambassador Do?
An ambassador is a high-level diplomat. Embassies are usually led by ambassadors who are appointed to represent their country on foreign territory.
What's the Difference Between an Embassy and a Consulate?
You may hear these two terms used interchangeably. While they are related, an embassy by definition is not the exact same thing as a consulates. Here's the difference between the two:
Embassy: An embassy is the "main office" and is usually located in a nation's capital city. Embassies are led by an ambassador and there is only one embassy per country.
Consulate: Consulates are branch offices of an embassy. A nation can have several consulates in a country, which are typically located in other large cities. That way, they can help travelers and expats located in different parts of the country. Consulates are led by a consul general (CG).
What is the Purpose of an Embassy?
A key purpose of an embassy is to assist citizens of its home country living, working, or traveling overseas. Embassies and their branches (called "consulates") are necessary for both routine administration and emergency situations.
They can help citizens of the foreign country with traveling to, or become citizens of the country the embassy represents.
As part of their diplomatic mission, embassies also collaborate with local governments, businesses, and other organizations to build and maintain political, commercial, and cultural relationships.
Is an Embassy Foreign Soil?
Yes, an embassy is considered "foreign soil," meaning that it operates under the jurisdiction and laws of the home country, not the host country (the country where the embassy is physically located). This rule was established in 1961 as part of the Vienna Convention on Diplomatic Relations to ensure protection for diplomatic missions and diplomatic staff and their families.
What Can an Embassy Help You With?
Embassy can help citizens with multiple services abroad, including:
Issuing emergency passports (if yours got lost or stolen)
Replacing/renewing your passport
Issuing birth reports for children born abroad
Issuing death reports for residents who pass away abroad
Accepting ballots for elections in a person's home country
Filing taxes in a person's home country
Navigating foreign police, legal, and medical systems
Assisting residents who get arrested or detained abroad
Notarizing certain documents for use in a foreign country or your home country
Assisting with emergency/evacuation situations
Providing short-term protection (situation-dependent)
Assisting local residents with citizenship matters pertaining to the embassy's home country
Embassies can provide various resources and assistance for different challenges and life facets you face during your time abroad. Here are a few more details they can assist you with:
Getting Home in the Event of a Crisis
An embassy can help you in a crisis—but with limits. For instance, embassies can help with emergency evacuations amid natural disasters, war, or other forms of civil unrest; however, that assistance does not include paying for your flight home or providing government transportation to safety.
Embassies can arrange money transfers with banks, employers, or family members to help you gain access to funds. See the State Department's Emergency Financial Assistance information.
Providing Short-Term Protection (Depending on Situation)
Embassies can provide short-term refuge and will contact the U.S. Refugee Admissions Program or the Department of Homeland Security on your behalf. However, for the embassy to justify these actions, it must believe that the actions taken against you put you in imminent physical danger.
Dealing with an Arrest
In most cases, an embassy cannot help you get out of jail if you are arrested in a foreign country. However, if you were arrested, you should still call the embassy, as they can provide contact information for English-speaking attorneys and resources for how to work with local police.
The U.S. Embassy and its consular officers provide a variety of services to Americans arrested abroad, as well as their families, though the services are dependent on availability, local laws, and circumstances of the arrest. The U.S. Embassy will do the following upon arrest:
Visit the jailed person as soon as possible
Provide a list of local attorneys and information about local legal procedures
Notify friends and/or family of the arrested person
Relay requests for money
Support those who are imprisoned long-term, including protesting abuse and arranging visits
For a full list of assistance, visit the U.S. Embassy's website. The U.S. Embassy cannot demand the release of an imprisoned American, nor can they intervene in the legal process, including providing legal advice.
For travelers from the UK, your embassy will try to contact you within 24 hours of your detention. Many embassies offer a prison pack for British nationals which includes and explanation of the legal and prison system for each country through the stages of arrest and sentencing. For many countries, the embassy can provide a list of English-speaking lawyers, but the list is not a recommendation or endorsement of any lawyers. It's also important to note that an embassy or consulate cannot stop deportation or interfere in criminal or civil court proceedings.
For Canadian citizens, an embassy will notify friends and family of your arrest and provide advice on how to help. The embassy can also help you communicate with your lawyer and friends and family. Canadian embassies also ensure their citizens receive equitable treatment consistent with the standards of the host country; provide you with information about the local judicial and prison system; assist with the purchase of basic items (at your expense); deliver letters if postal service isn't available, convey telephone messages and help with the transfer of funds from friends and family.
Losing a Passport
When it comes to passports, U.S. Embassies can offer help regarding a lost or stolen passport. For example, if a U.S. citizen were to lose a passport in Paris, they can apply for a new one through the embassy if they aren't traveling immediately. People planning on traveling out of Paris within 10 business days can apply for an emergency limited-validity passport in person at the embassy.
The German embassy can issue a temporary passport that is valid for up to one year. In general, applications need to be filed in person, and it's important to note that some countries do not accept the temporary passport as a valid travel document.
British embassies and consulates do not issue passports as they fall under the jurisdiction of Her Majesty's Passport Office. However, if your passport gets lost, stolen or damaged while traveling, you can apply for emergency travel documents through an embassy or consulate. An emergency travel document allows a British citizen to leave the country they're in and travel to their destination. Applications for an emergency travel document are available in person at a British embassy, consulate, or high commission. The staff there also can tell you what visas you will need to return home.
Getting Married Overseas
If you get married in a foreign country, you should find out what services your embassy or consulate can offer you. Different countries have different marriage requirements. For example, some require an affidavit as proof to enter a marriage contract; an embassy or consulate can likely help you produce the necessary paperwork, including the affidavit.
The U.S. Embassy is a resource for Americans abroad who plan to marry, but it's important for U.S. citizens to contact the embassy of the country where they plan to marry because the marriage must be performed in accordance with local laws for the U.S. government to recognize the marriage.
For example, if an American couple plans to marry in Mexico, they must follow the rules of each district in Mexico, which can be found here. To get a marriage certificate in the U.S., you must have a certified copy of your foreign marriage document. U.S. Embassy personnel cannot perform marriages.
The British embassy in Brussels can issue certificates for marital status or make certified copies of documents like your passport, which you may need to get married in Brussels. The embassy offers information as to fees and paperwork that is needed to get married in the city.
In Sweden, the British embassy in Stockholm can provide notary and document services to British nationals. However, it cannot provide any services offered by local notaries.
Other embassies don't offer the same assistance. For example, the UK's Tel Aviv embassy advises consulting with Israeli authorities about local marriage laws, noting that the marriage should be recognized in the UK.
The Warsaw embassy notes that British citizens who want to marry in Poland must obtain a document called a "Certificate of No Impediment" that proves they can legally get married. It also provides a link to the form.
How Can I Get More Information About My Country's Embassy?
Before traveling to another country, look for your country's embassy and consulate website. Many of those sites provide emergency phone numbers and email addresses. They can also provide more detailed information about what the embassy can do for you.
If there is an area where the embassy cannot help you, the embassy website can point you in the right direction. For example, embassies cannot arrange visas, but embassy websites provide links to the government's website devoted to visas and immigration. Consulates and embassies also cannot arrange passports, but the pages provide an easy-to-find link to Her Majesty's Passport Office and a page about overseas passport applications.
For instance, the UK government's website has an informative section titled "Worldwide Organizations" that includes links for each of the U.K.'s embassies The U.S. also offers their own version of this.
However, not all embassy pages offer the same information. For example, the Embassy page for Brussels offers a link to a list of English-speaking lawyers in Belgium, but the Tehran embassy page does not.
Plan Ahead and Keep Your Embassy in Mind When Abroad
As you travel, live and work abroad, getting to know your embassy or consulate is a good idea in case the unexpected occurs. While embassies exist to assist and protect its citizens, that protection has its limits. Purchasing international coverage can greatly reduce stress and financial hardship in the event of unfortunate events abroad including property loss, accidents, and medical evacuation. Learn about how you can protect yourself, your family, and your belongings abroad with international personal insurance coverage, including personal property insurance abroad and car insurance.
Related Helpful Content
Find tips, trends, and perspectives to help you confidently make decisions and navigate challenges internationally with peace of mind. Read how you can live, operate, and manage risks abroad.