Your Spain Car Insurance Options & Benefits
We make it simple to get the car insurance you need in Spain. Enjoy affordable rates, flexible payment options, and enhance your protection with add-on options. Please see your options below.
With our English-speaking customer support, you'll have the peace of mind knowing that assistance is just a phone call away.
All Coverage Levels Include
All our coverage options include essential features listed here. See additional coverages included under each policy option further below.
Third-party liability coverage (up to €120,000,000 for a single personal injury claim and €65,000,000 for a single property damage claim)
Coverage for legal fees associated with traffic offenses and accidents and revoked licenses as well as a monthly €500.00 allowance for the time during which the policyholder cannot drive (six-month cap)
Broad protection for the driver, including costs associated with injury and death, person belongings, and breakdown/emergency assistance
Collision with wild animals
Premium roadside assistance
Choose from annual, bi-annual (twice yearly), or quarterly payments
Full Comprehensive Car Insurance
Get the highest level of financial protection for Spain (Cobertura Todo Riesgo) that keeps you, others, and your property safe. This policy includes:
Get a Quote
Everything listed under "All Coverage Levels" above
Plus:
Roadside Assistance with courtesy car (Category C – similar to a VW Caddy- for a maximum of 7 days if repairs take more than 5 days)
Windscreen cover, including all glass
Advance payments where faulty Third Party is insolvent or bankrupt
Malicious damage to own vehicle covered. Regardless of who's at fault for the damage, repairs or the vehicle's total loss will be paid
Third-Party Only Liability Insurance
Spain's minimum legal coverage requirement (Seguro de Responsabilidad Civil) will provide you with a basic coverage. If Full Comprehensive protection is not in your budget, you have three basic options available:
Three Options:
Request a Quote
01
Everything listed under "All Coverage Levels" above
02
Third Party Liability + Windscreen:
Everything listed under "All Coverage Levels" above
Windscreen Cover, including all glass
03
Third Party Liability + Windscreen + Fire & Theft
Everything listed under "All Coverage Levels" above
Windscreen Cover, including all glass
Fire & Theft
Advance payments where faulty Third Party is insolvent or bankrupt
Malicious damage to own vehicle covered
Add-On to Enhance Your Coverage for Spain

(already included in the Full Comprehensive option)
Enhance your financial protection with broader coverage for your car insurance policy by adding this valuable supplementary bundle:
Premium roadside assistance (expanded for breakdowns, medical fees, and salvage with duplicate key delivery in case of loss or theft)
Refund for broken car seat for children (up to €600)
Courtesy car (Category C)
Legal fees abroad (€3,000 cap with €5,000 if the insured is arrested)
Increased coverage for health costs (up to €9,000)
Get a Quote Today!
To get a quote for expat car insurance in Spain, fill out this form. We'll be happy to help you find the coverage that's right for you.
Start Your Quote Now
Coverage & Service Highlights
Why Clements?
Have peace of mind on Spain's roadways
Generous Coverage
Our policy's specifications on vehicle depreciation keep you covered longer. The reference point is the car's year of manufacture with the following coverage:
New car replacement minus deductible in the first two years
Purchase value minus deductible in the third year
Blue book value minus deductible from the fourth year onward
Convenience
Customer support in English
Vehicle collection for breakdowns
Vehicle deep clean after accidents
Courtesy car for repairs (available with Comprehensive coverage)
Competitive, affordable rates
Request a Quote
Flexible Payment Options
Select your preferred payment frequency from the following options:
Annual
Bi-annual (twice a year)
Quarterly
Who Needs Non-Resident Car Insurance in Spain?
Spain requires all drivers to have auto insurance, including non-residents. Those who may need this type of coverage include:
Military personnel
Government employees and contractors, such as embassy staff
International teachers and educators
Non-profit workers
Health care workers
Missionaries
Remote workers and digital nomads
Retirees living abroad
Families and individuals travelling internationally
Anyone living and working abroad
What You'll Need to Get a Policy
We only require the details from these documents. Your Spanish car insurance policy can be issued without providing scanned copies:
Get a Quote
NIE (Número de Identidad de Extranjero or Foreigners' Identity Number)
For more information about car insurance coverage in Spain see our FAQs below.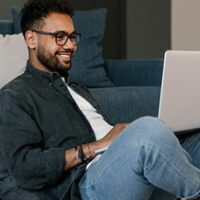 Need Help?
If you are still not sure whether or not to increase your car insurance coverage, you can talk to your insurance agent. They can help you assess your individual needs and recommend the best coverage for you. Please contact us via this contact form, at spain@clements.com, or +0121 827 4621.
Military, Foreign Service, & Teachers Abroad
Insure your car during international relocations and assignments with our comprehensive coverage designed specifically for military personnel, foreign service workers, and educators abroad. Drive confidently across the EU and Schengen Area, and safeguard your vehicle during transit between homes with coverage that extends beyond third-party liability.
FAQ About Non-Resident Car Insurance in Spain
Get a Car Insurance Quote for Spain
Secure your car in Spain with the right insurance coverage. Get a quote now and drive with confidence.
Get Your Quote
Additional Policies for All Your Needs
Consider these other insurance solutions to protect yourself, your stuff, and your family:

Related Policy
Worldwide Personal Property Coverage
Cover your most cherished belongings in-transit and at your destination. Discover why international personal property insurance may make sense for you.  

Related Policy
Worldwide Personal Accident Coverage
Get 24-hour protection wherever you are in the world. Find out how international Personal Accident Insurance can provide you with peace of mind.
Contact Us
Still have questions? Fill out the form below and get in contact with a Clements Personal Insurance Advisor today.